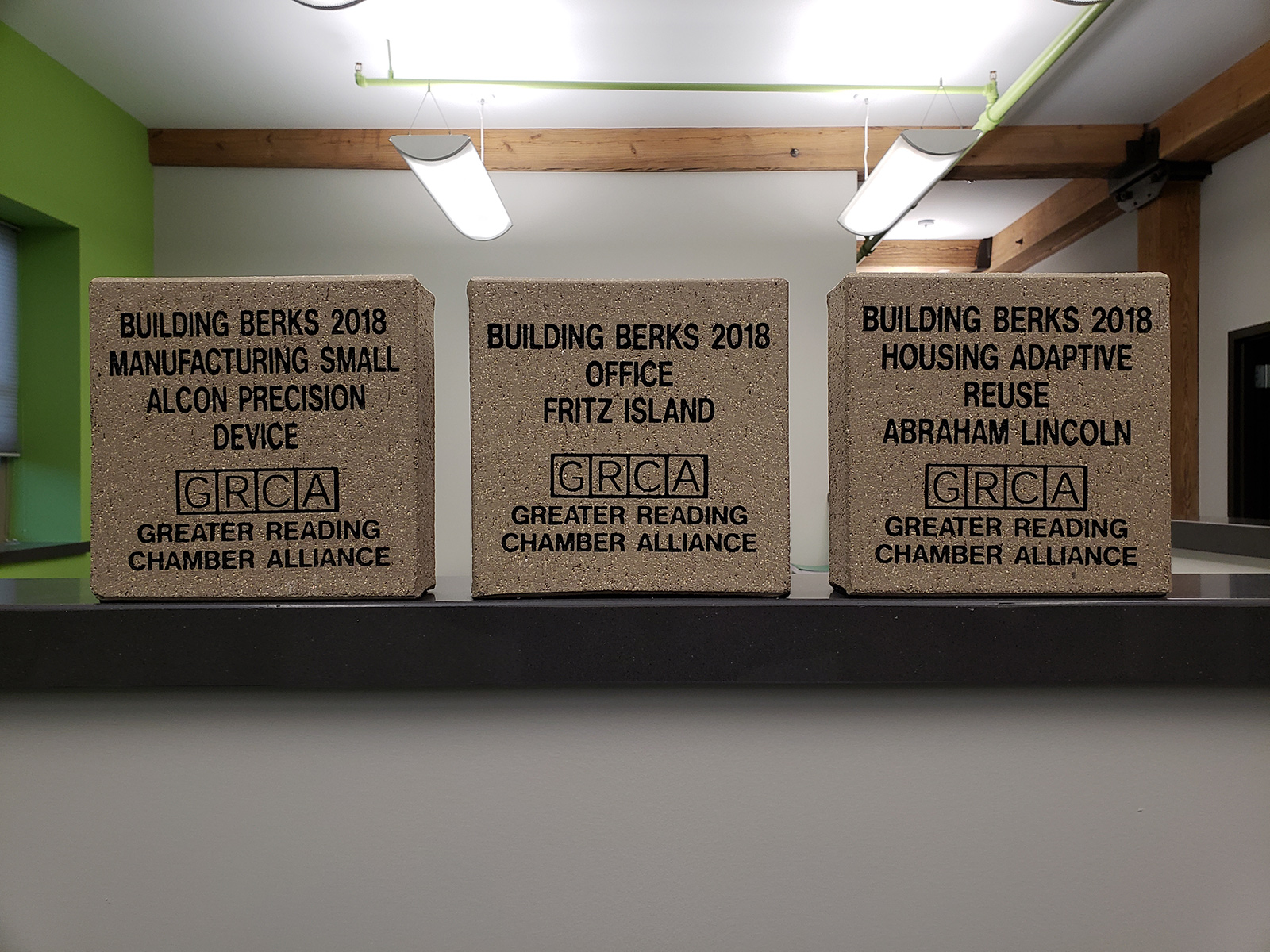 GRCA Building Berks Awards
Recognized for the inaugural Building Berks Awards to honor outstanding real estate and development projects, Dolan Construction received three awards for the Alcon Precision Device Project, the Abraham Lincoln Project, and the Fritz Island Project. The awards were given from the Greater Reading Chamber Alliance for projects that have contributed positively to the local economy and the quality of life in Berks County. Work on the project in involved included the following: 
Abraham Lincoln: This multi-family housing and adaptive reuse project included conversion of 104 hotel rooms into 50 apartment units.
Alcon Precision Device: A manufacturing project consisted of converting a structural steel fabrication plant into a precision medical device manufacturing facility.
Fritz Island: This project consisted of new construction of two buildings for the administration and maintenance of the wastewater treatment plant site.